The Savvy Way to Experience Mt. Elbrus & the Caucasus
Our experts living there take the hassle out of your trip and you enjoy the trip of a lifetime.
Do you want to safely and successfully summit Mt. Elbrus?
We make this possible by connecting you to experienced and professional local guides. Our guides:
OUR TRUSTED ITINERARIES DESIGNED BY EXPERTS
Browse our sample tours below, get in touch with us, and we will customize it for you!
ELBRUS CLIMBING TOURS
Best Time to CLIMB ELBRUS
Your weather guide to pick the best season for your tour.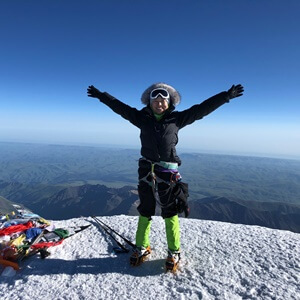 Mid-June – Late August – This is high season at Mt. Elbrus! These are the months that tend to give the best chance for groups to summit: warm and sunny days, with less chance of long thunderstorm.
Late July into August especially can produce warm summit days with very slushy snow at base camp and on the first few hundreds of feet to climb. We can't guarantee good weather on your summit day, but it's worth scheduling your climb in this time period, to give yourself the best chance of success!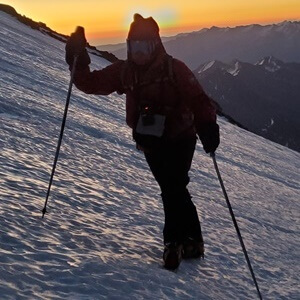 May-June & September-October – May tends to be one of the rainier months of the year at the bottom of Elbrus, although at base camp this tends to be a different story (i.e. snow in May, not rain).
September often has pretty clear skies. October's weather is a bit more unpredictable but there are still climbers heading to the summit then. May, September, and October are climbing months in that the weather is warm enough, but they are still significantly colder than June-August, so be prepared for this.
We schedule most of our Elbrus Climbs between June and August. The reason for this is having the best chance of summit success for our climbers, in regards to warmer weather and lower chance of thunderstorms/blizzards. While this doesn't always hold true at such a high elevation, be aware of this if planning a summit in the shoulder season.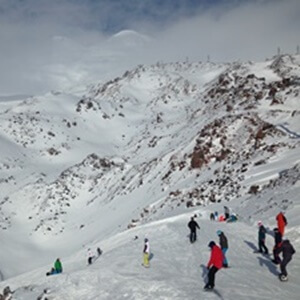 November – April – These are the coldest months of the year at Elbrus and except for the most extreme winter climbers, very few are climbing Elbrus at this time of year.
If you're looking to experience the ski slopes of Elbrus, this is the time for you to do it. If you want to climb Elbrus, plan your trip during the summer months.
Most Popular Blog Posts
Our experts living in Russia share their experience.
START PLANNING YOUR RUSSIA TRIP
Contact one of our local experts now to tour Russia with a hassle-free trip: