Virtual experience hosted by Andreas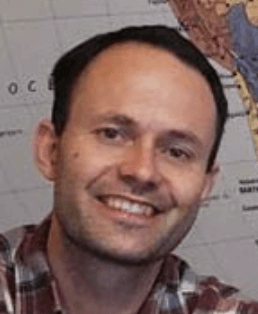 In Russia's legendary Republic of Dagestan, you find Europe's deepest canyon, spectacular waterfalls, ancient mountain villages, wild stretches of coastline and many more natural wonders. Home to more than 30 ethnic groups, Dagestan is a colorful melting pot of different heritages, languages and traditions kept alive over the centuries. And you can experience this from the comfort of your home!
You'll experience Dagestan through an interactive presentation that includes many beautiful videos, local music, folklore, as well as stories of the amazing people who live here.  Bring your imagination and questions as you take a virtual tour of Dagestan!
Interested in scheduling a private virtual tour of Dagestan?  Inquire now for custom dates, team-building options, corporate events, school field trips, and more.  Private tours starting at $100.
All tour times are specific to your time zone!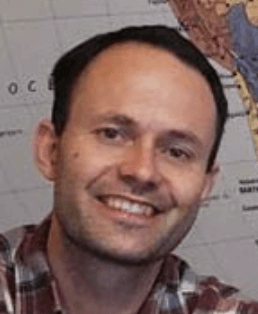 Hi, my name is Andreas and I love Dagestan!  I'm Austrian and my wife is Russian; we have travelled to many corners of the world.  But when visiting Dagestan with our two young daughters, we fell so deeply in love with this land that we decided to make it our home.  We'd love to share our travel stories from this amazing and unique part of the world with you, as well as introduce you to some of our local Dagestani friends!
Lorna
British Columbia, Canada - Dec. 2020
Travelling with friends, guided by Andreas and his team, was so much fun! We were able to share experiences, learn together and explore with our guides. Andreas and Sira navigated us on a circle tour through the diversity of Dagestan's geography and culture, giving us snapshot experiences that have whet our appetite for more! Pop-up polls tested our knowledge in a fun group activity, and then we "experienced the answer" through the tour. Highly recommended for those who want to explore an exotic locale from the comfort of home.
Anna
Virginia, USA - December 2020
Our family loved the Dagestan tour! The well-made and personal videos Andreas included from his family travels were so eye-opening and really a highlight for the children. It really felt like we were being immersed in their culture. Taking this tour alongside our friends via Zoom was such a unique experience. I would highly recommend gathering a group to take this tour online together so that you get to share this awesome experience with people that may never get to visit Dagestan/Eastern Europe in person. The highlight of the tour for our children was the breathtaking scenery. It truly was remarkable.
Megan
Maryland, USA - December 2020
The pictures and videos Andreas had were EXCEPTIONALLY beautiful and so well done. One of the grandmothers he showed working in the kitchen brought tears to my eyes when she looked at him/the camera in it. The story was incredibly well done. I love history and appreciated that he explained where it was with the "airplane ride" and then the history of occupation and the languages on a map. Not at all dry and really helpful since we don't know a lot about this part of the world. Basira was also very sweet and I appreciated hearing about her family's new year's traditions.
Karen
Florida, USA - January 2021
Andreas's Virtual Tour was awesome! I liked the route approach showing the map and areas along the route. The history discussed alongside was fantastic also. I enjoyed the interactive trivia questions, I think even more of 
those would be great to have! Seeing Andreas' wife sheering the sheep and trying to milk the cow was very memorable. Overall, the personal touch, i.e. having personal travel stories to relate to along with the history and beauty of the pictures/videos, was fantastic. Participating in this virtual tour makes you want to see even more!
Cancellation policy
Any experience can be canceled and fully refunded within 24 hours of purchase, or at least 7 days before the experience starts.

Learn More >
Guest requirements
You'll need an internet connection and the ability to stream audio and video to participate. A link and details on how to join will be included in your booking confirmation email.
Show More >
Experience Russia Virtually from the comfort of your home!